Your initial consultation usually lasts up to 90 minutes and will involve the taking of a full case history where you will be asked about your main complaint, what treatment you have received, your medical history, your diet, digestive system, sleeping patterns and your emotional state.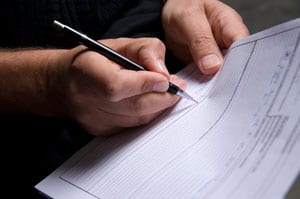 A physical examination will also be assessed which will include palpation of the abdomen and other reflex areas. The pulses on both wrists will be taken and your tongue examined. I will also check posture and joint examinations if appropriate as well as performing a meridian analysis. This initial session is in order for me to complete a full diagnosis from an acupuncture perspective and devise a treatment plan.
You will also be free to ask any questions and discuss your treatment options and goals.
A full acupuncture treatment is included in the initial consultation.
Each subsequence treatment will last 60 minutes and will involve time to discuss your progress of treatment and your treatment plan. Further examinations may be taken, especially palpating abdominal reflexes and taking your pulse before treatment begins.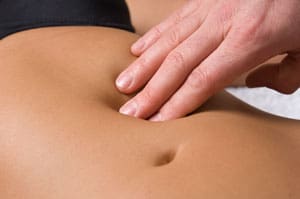 Treatment will usually be weekly at first unless an acute condition. It is difficult to say how many treatments will be needed as it is very individual, however most people start to feel improvement during the first 4 -6 treatments.
Once the initial complaint has been treated some patients decide to stop treatment and often only come again when another problem, or condition occurs, however, some patients like to come on a more regular basis and often find a period of time between treatments that suit them, usually one treatment every 4 – 6 weeks.
These types of treatments can be thought of 'tune-ups' and just as we get regular maintenance on our cars, our bodies need regular maintenance to keep them healthy, too. As our body is always adapting to stress, dietary effect and over work, our body is working to create harmony and balance. If these factors are too much for our bodies then illness and symptoms can occur.
Regular maintenance treatment assists our body to function better and can be used as a preventive measure. Acupuncture can also be deeply relaxing and many patients find regular maintenance treatment beneficial for stress relief.
Investment Into Your Well-Being
| | | |
| --- | --- | --- |
| Initial consultation (a full treatment included) | 1.5 hours | £50 |
| Follow up treatment | 1 hour | £40 |
| Course of six treatments | pre-booked | £200 |
Accepted payment includes cash, cheques, debit or credit cards.
24 hours notice is required to cancel, or reschedule an appointment. If less than 24 hours notice is given, you will be required to pay the full cost of the treatment.
Missed appointments will be charged at the full rate. To cancel, or reschedule an appointment, please contact the clinic on 01803 467444 to ensure your message is received. Please arrive promptly to make full use of your treatment.
Refer a friend, or relative and receive £5 off your next treatment. Your friend, or relative will also receive £5 off their initial consultation. Watch out for promotions throughout the year!
Concession may be available and will be discussed on an individual basis depending on length of treatment.